TOP MOBILE APP & WEB DEVELOPER IN BANGLADESH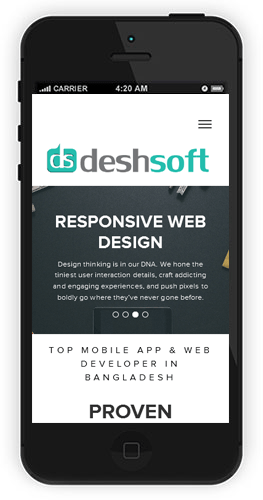 Project Experience
Deshsoft has more than 5 Years mobile apps & web development project experience. Deshsoft are serving clients from different countries and our development centers are based in Bangladesh, Malaysia, Japan and India.
Why Choose Deshsoft
Deshsoft has more than 5 years hands-on project experience in mobile app and web development. Deshsoft embraced the latest technology and development approach to optimize the quality of work. All deliverable are well tested to ensure high quality in performance and security. Deshsoft forte is to deliver quality work on time and on budget in multiple country location and multi-lingual environment.
In-house custom built online project management tools.
High-end development platform and frameworks.
Dedicated customer support & service team.
Multi-layered quality control approach.
Global project experience.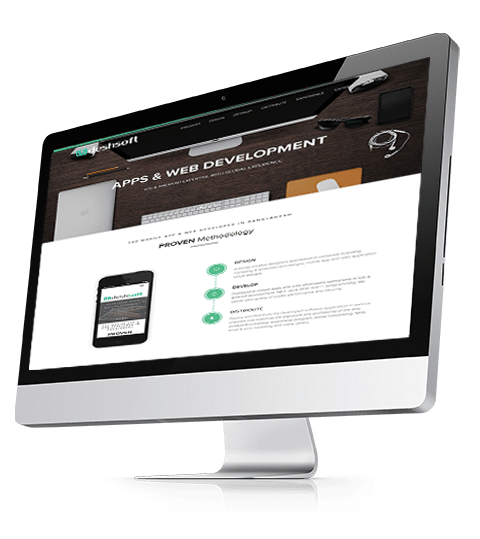 "

Deshsoft was unique in the breath of their Solutions & Services offerings, and the importance of finding a single vendor who provided seamless integration among our business modules.

"

"

They are able to deliver their solutions & services as promised within the expected timeline and yet preserving the quality of work eventhough the given project timeline is extremely short.

"

"

Introduced by Greenpacket Berhad about DESHSOFT. We engaged their hardware programming services without dissappointment

"

"

Our company has engaged Deshsoft services for many years. Their work is professionally done and is powerful enough to bridge the IT gap among our business functions.

"

"

For systems integrators like myself, the biggest challenge for me is the speed in which I can prototype solutions. Deshsoft has approached their solutions to us and it is highly appreciated.

"