DESHSOFT is one of the top custom web application developer in Bangladesh. We also develop desktop application in the past 5 years using Java, C / C++ programming languages. Sometimes, the software or system application that suits your specific needs simply not available in the market. When these off-the-selve solutions and software are not sufficient or flexible enough to solve your problem, DESHSOFT can custom-build the web application to your specified need efficiently and deliver with best quality possible.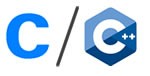 C/C++ is one of the most popular programming languages and is implemented on a wide variety of hardware and operating system platforms.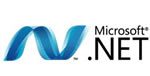 .NET Framework is a software framework developed by Microsoft that runs primarily on Microsoft Windows. It includes a large library and provides language interoperability across several programming languages.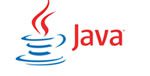 Java is a computer programming language that is concurrent, class-based, object-oriented, and specifically designed to have as few implementation dependencies as possible.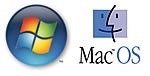 Microsoft Windows and Apple OSX are two major operating systems prevailing the world personal and business computing. Our work are pretty much done on these two operating systems
Objective C
Objective-C is a general-purpose, object-oriented programming language that adds Smalltalk-style messaging to the C programming language.
Windows Phone
Windows Phone is a series of proprietary smartphone operating systems developed by Microsoft. It is the successor to Windows Mobile
Android
Android is now the world's most widely used smartphone platform, overtaking Symbian in the fourth
Black Berry
The BlackBerry is a line of wireless handheld devices and services designed and marketed by BlackBerry Limited.
Oracle
The Oracle Database is an object-relational database management system produced and marketed by Oracle Corporation. It has been the best database system and mostly adopted by large enterprise systems since decades ago.
PostgreSQL
PostgreSQL, often simply "Postgres", is an open-source object-relational database management system (ORDBMS) with an emphasis on extensibility and standards-compliance. It is released under the PostgreSQL License
Microsoft SQL Server
Microsoft SQL Server is a relational database management system developed by Microsoft. As a database, it is a software product whose primary function is to store and retrieve data as requested by other software applications
Cloud
A cloud database is a database that typically runs on a cloud computing platform, such as Rackspace. There are two common deployment models: users can run databases on the cloud independently
MySQL
MySQL is the world's second most widely used open-source relational database management system (RDBMS). MySQL is a popular choice of database for use in web applications
MongoDB
MongoDB is a cross-platform document-oriented database system. Classified as a NoSQL database, MongoDB eschews the traditional table-based relational database structure in favor of JSON-like documents with dynamic schemas