Managed Hosting is perfect for customers who need some extra help in managing their hosting and maintaining their website so that they can focus more on their business.
Managed Hosting is a service where we take care of the security, administration and maintenance of your hosting and website. Whenever you need to add an email account, or upload some files to your server hosting or even upload or update content of your website, you can leverage on our Managed Hosting support team to handle it for you. Of course you can also do it yourself if you prefer to do so.
Our Managed Hosting solution main objective is to help customer who has little or no technical knowledge at all and requires technical assistance to manage their website and hosting environment. With Managed Hosting, you will get the fantastic support that you normally wouldn't get with normal hosting service provider.

What's in Managed Hosting?
Premium Web Hosting Provider in Malaysia
Managed Hosting is a hosting service that gives you FREE OF MIND service which includes all features that you need for hosting and we will take care of all aspects of the update & maintenance job for you. Managed Hosting gives you all of the features you would get from a premium host, plus unlimited support on web administration service. Below are some web administration services that are included with Managed Hosting that you wouldn't normally see with regular hosting support.
Web App Installation
Installation for many open source web apps such as WordPress, Joomla, and etc...
Content Updates
HTML website updates such as image changes, logo changes, and contact info updates.
Email & FTP Management
Just send us a preferred username list we will do the rest of the work for you.
Email & Website Backup
We provide Automated website backup and Manual backup service by on request basis.
Website data migration
If you have existing host, we can help you to migrate all data to our server.
Site Traffic Report
We can provide site traffic report for you to observe your online visitors.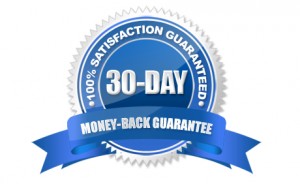 Hosting Features
Deshsoft Hosting Features
Our hosting plans have everything you need for hosting a website. Plus, our expert support team is here to help you every step of the way.
Blazing Fast SSD Storage
SSD storage gives you much quicker data access times making your website much more responsive and allowing you to run scripts with ease. WIth our new SSD storage configuration, your website will be many times faster than any traditional setup.
Free Personalized Domain Name
A domain name is what gives your website that personal touch. It tells your visitors what your website is about and lets them know that your website is not just some random, generic website. Best of all, domain names are included FREE with the Unlimited Hosting plan when you sign up for a 1-year or longer term.
30-Day Money Back Guarantee
Not sure if our product is right for you? Just try it out! If you're not satisfied with hosting service, just let us know within 30 days of sign up and we'll refund your hosting fees.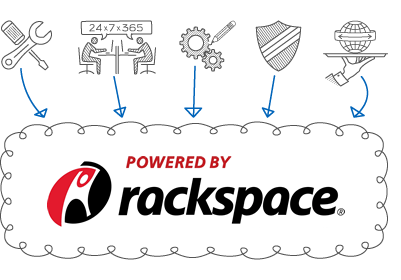 Backbone Technology
Global infrastructure
We don't build a data center nor running it with our own resources as it involve multi-million investment and high-end resources in order to deliver best service level agreement to customers. To have free of mind for our backbone support, we let the best hosting technology provider to manage & support our technology backbone and we focus on supporting our customers with Managed Hosting services.
RackSpace – The Cloud Hosting who built their global infrastructure to deliver top speeds. Their highly trained personnel run our infrastructure, which uses the latest technologies and resides in enterprise-grade data centers.They are 10 data centers in 6 regions supporting our Hosting services with their global infrastructure and state-of-the-art server management experience and network technology.
Core routing equipment

Fully redundant, enterprise-class routing equipment only Fiber carriers enter at disparate points to guard against service failure.
Physical security

Keycard protocols, biometric scanning protocols, and around-the-clock interior and exterior surveillance Access limited to authorized data center personnel.
Cloud Ready

100% cloud-ready network environment. Cloud Networks connects your website or app to your database, both of which run on Cloud Servers
Conditioned power

UPS (Uninterruptible Power Supply) for all servers N+1 redundant UPS power subsystem, with instantaneous failover if the primary UPS fails If an extended utility power outage occurs, Rackspace routinely tested, on-site diesel generators can run indefinitely
Network technicians

Networking and security teams must be certified and thoroughly experienced in managing and monitoring enterprise-level networks Rackspace Certified Network Technicians are trained to the highest industry standards
Network

Dedicated to our customers' hosting needs only Always high-performance bandwidth 9 network providers, for multiple redundancies 219 CDN edge locations on 6 continents optimize content delivery: North America; Europe; Asia-Pacific; Africa; South America; Middle East Fiber carriers.
ARE YOU READY TO HOST WITH US?
Enquire about the best hosting services available in Malaysia with the best speed, capacity and managed services.